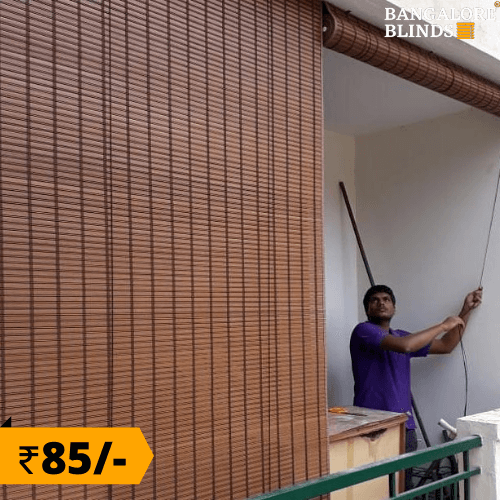 Outdoor PVC blinds are proper covering for the big areas like; Balcony, Utility, Terrace, Ect. They come in different shades & designs to pick from.
These Outdoor PVC  blinds in Bangalore help you to block the direct sunlight entering the room and also ensure complete privacy. They are also good for heavy rain and wind. 
These Exterior PVC blinds are heat and moisture resistant and won't fade or crack. They are easy to clean with the use of a damp cloth.
Bamboo blinds are a type of window covering made from the natural fibers of the bamboo plant. They are used to blocking out the sun and are different from a standard window shade because of their natural look.
Outdoor Bamboo blinds can enhance light, all while providing the same exact functions as traditional blinds. The simplicity of bamboo blinds makes them easy to maintain, install, and clean. 
If you have an outdoor balcony area that gets direct sunlight, exterior Bamboo blinds in Bangalore may be perfect for you.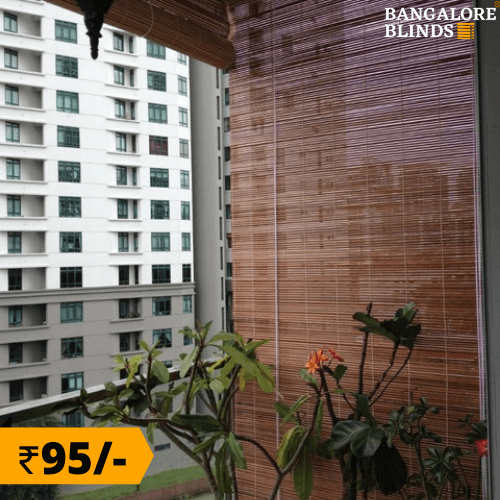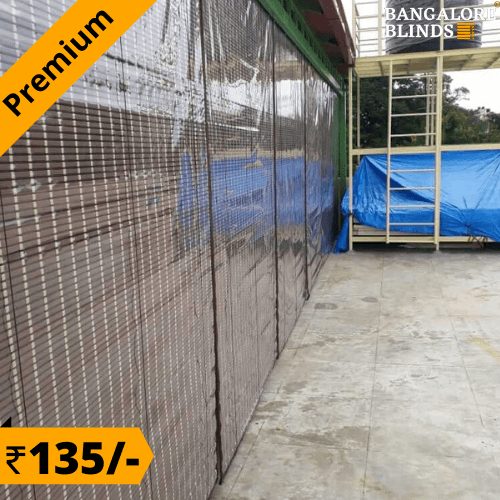 PVC Blinds with Lining is an innovative product by "Balcony Blinds Bangalore". It is a combination of  PVC Blinds and Monsoon Blinds. 
PVC Blinds with Lining in Bangalore comes with PVC blinds designs with a 0.6mm transparent sheet attached to it at the back. making it best outdoor blinds to avoid harsh Sun-light, heavy rain, and dust. 
Monsoon blinds and outdoor balcony blinds combine tough protection with complementary styles for demanding exteriors.
Monsoon Blinds in Bangalore Strong and long-lasting, Monsoon blinds are waterproof balcony blinds that provide complete protection against rain and all kinds of weather, with a completely transparent view.
The outdoor transparent balcony blinds and shades are sealed panel-wise hence damage can be easily repaired by merely replacing a panel rather than replacing the whole blind.