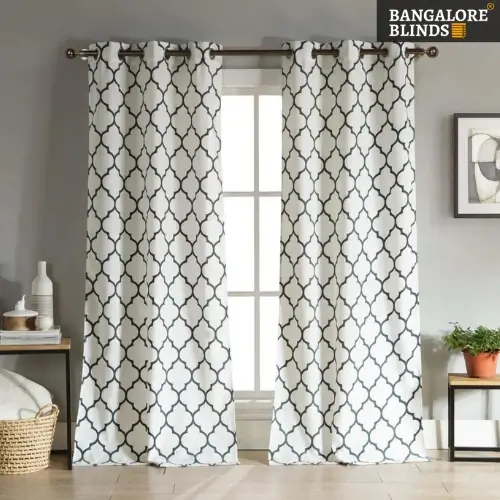 Curtains are a popular window treatment used in homes and businesses. They come in a variety of styles, colors, and materials, such as cotton, silk, or polyester.
Curtains can be hung using different methods, such as rods, tracks, or hooks, and can be opened and closed manually or using motorized systems. Choosing the right curtains can hence the amount of natural light, and the level of privacy desired.
Description
Materials
Order procedure
Description
Sheer curtains are a popular window treatment option that can provide both functionality and style. These Window curtains are made from lightweight, translucent fabrics that allow natural light to filter into a room while also providing privacy.
One of the main benefits of sheer curtains is that they can make a room appear larger and more open. The translucent fabric allows light to enter the room, which can help to create a bright and airy atmosphere. Additionally, because sheer curtains are made from lightweight materials, they do not block as much light as heavier drapes or blinds. This makes them an ideal choice for rooms that receive a lot of natural light, such as living rooms, dining rooms, and kitchens.
Sheer curtains are also a popular option for those who desire privacy but do not want to completely block out natural light. When drawn, sheer curtains provide a degree of privacy, while still allowing sunlight to filter into the room. This is particularly useful in rooms that face the street or are located near neighbors.
Another benefit of sheer curtains is their versatility. They can be used on their own as a window treatment or paired with other window coverings, such as blinds or heavier drapes, to create a layered look. They can also be used in a variety of design styles, from modern to traditional.
When selecting sheer curtains for your windows, there are several factors to consider. First, you should consider the color and pattern of the curtains. Sheer curtains come in a wide range of colors and patterns, so it's important to choose one that complements your room's decor. You should also consider the length and width of the curtains, as well as the type of curtain rod or hardware needed to hang them.
Overall, sheer curtains are a versatile and practical option for those looking to enhance the natural light in their home while maintaining privacy. With their lightweight fabric and various design options, they are an excellent addition to any room in the house.
Materials
Order procedure