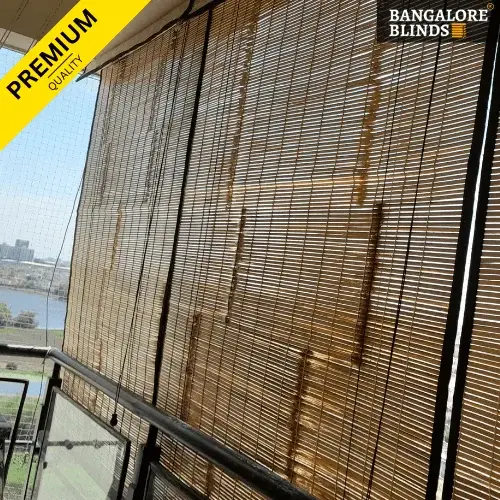 Monsoon blinds are made with 100% clear PVC material with a modern look mainly designed for rain protection.
Monsoon blinds are made from special scratch-resistant PVC and Acrylic fabrics. Specially created for protection from Heavy rain & Winds without obstructing visibility, Monsoon Blinds give a clear outside view.
Description
Materials
Order procedure
Description
Window PVC Blinds Bangalore is a popular window covering. Blinds feature vertical or horizontal slats strung together by cord and installed at the top of windows in Homes and Offices.
PVC Blind are installed to your window or outside to partially block the sunlight entering your interior, making the room cool and greatly reducing air-conditioning costs. It is much more effective at stopping heat than interior shading products like interior blinds or residential window tinting and glass film. PVC Blinds blinds can be easily cleaned by the garden hose. It can save your inner porch from rain & wind.
Materials
Order procedure